Features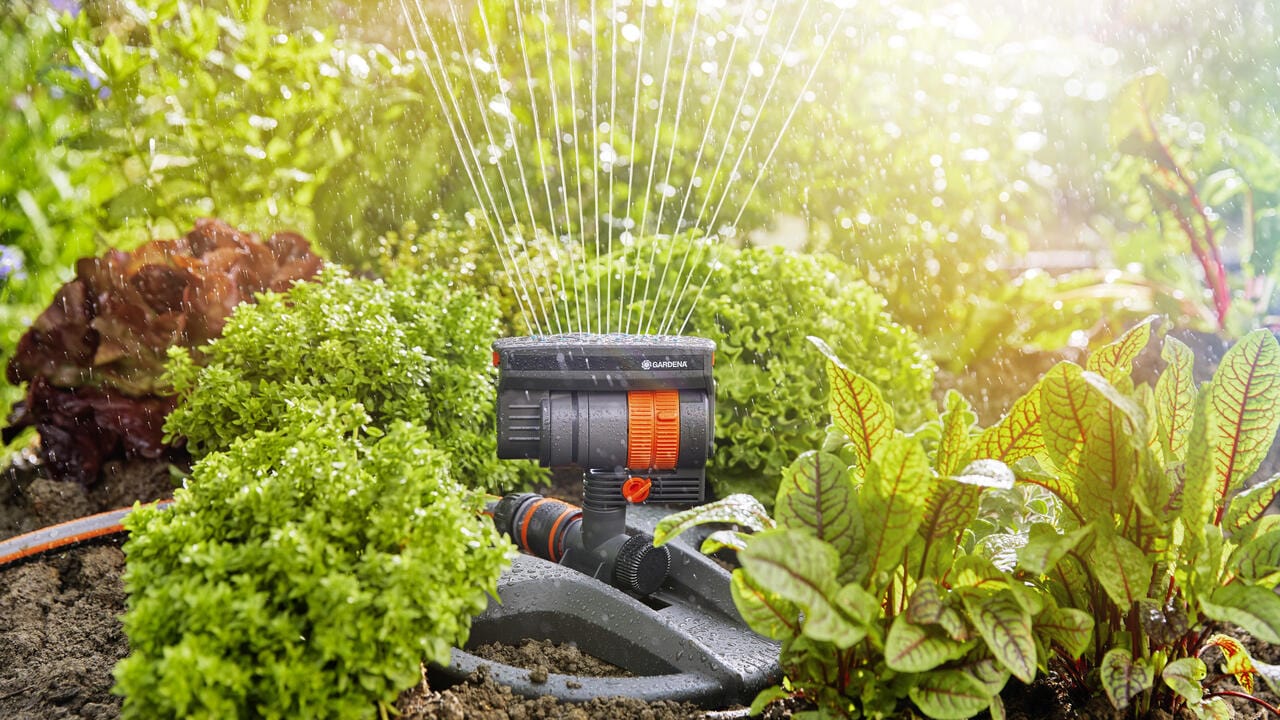 Always nice and even
The nozzles of the ZoomMax compact oscillating sprinkler continuously ensure even and highly precise watering of your flower and vegetable beds on areas to 2400 sq. ft. The uniform watering also prevents puddles from forming.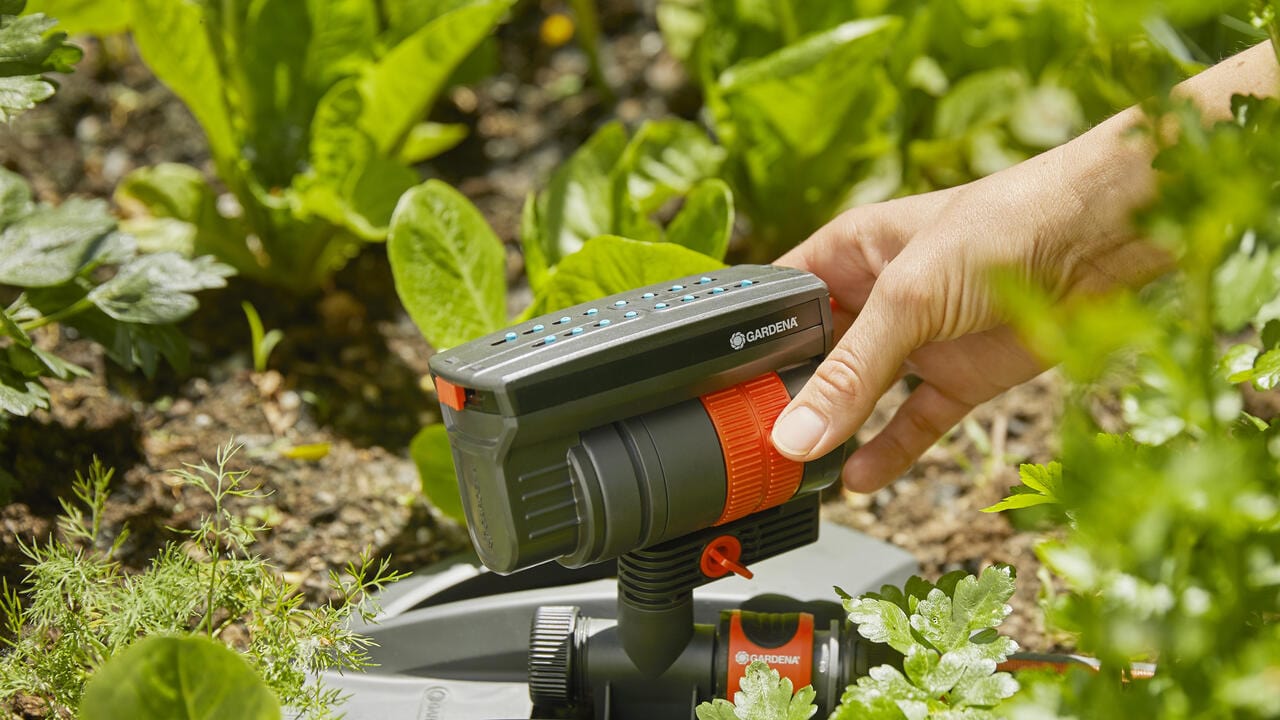 As easy as pie
Assembling the oscillating sprinkler by hand and connecting a hose takes just a few steps. The configuration dials allow you to determine both the range and the spray width, which can be set anywhere between 10 and 60 feet.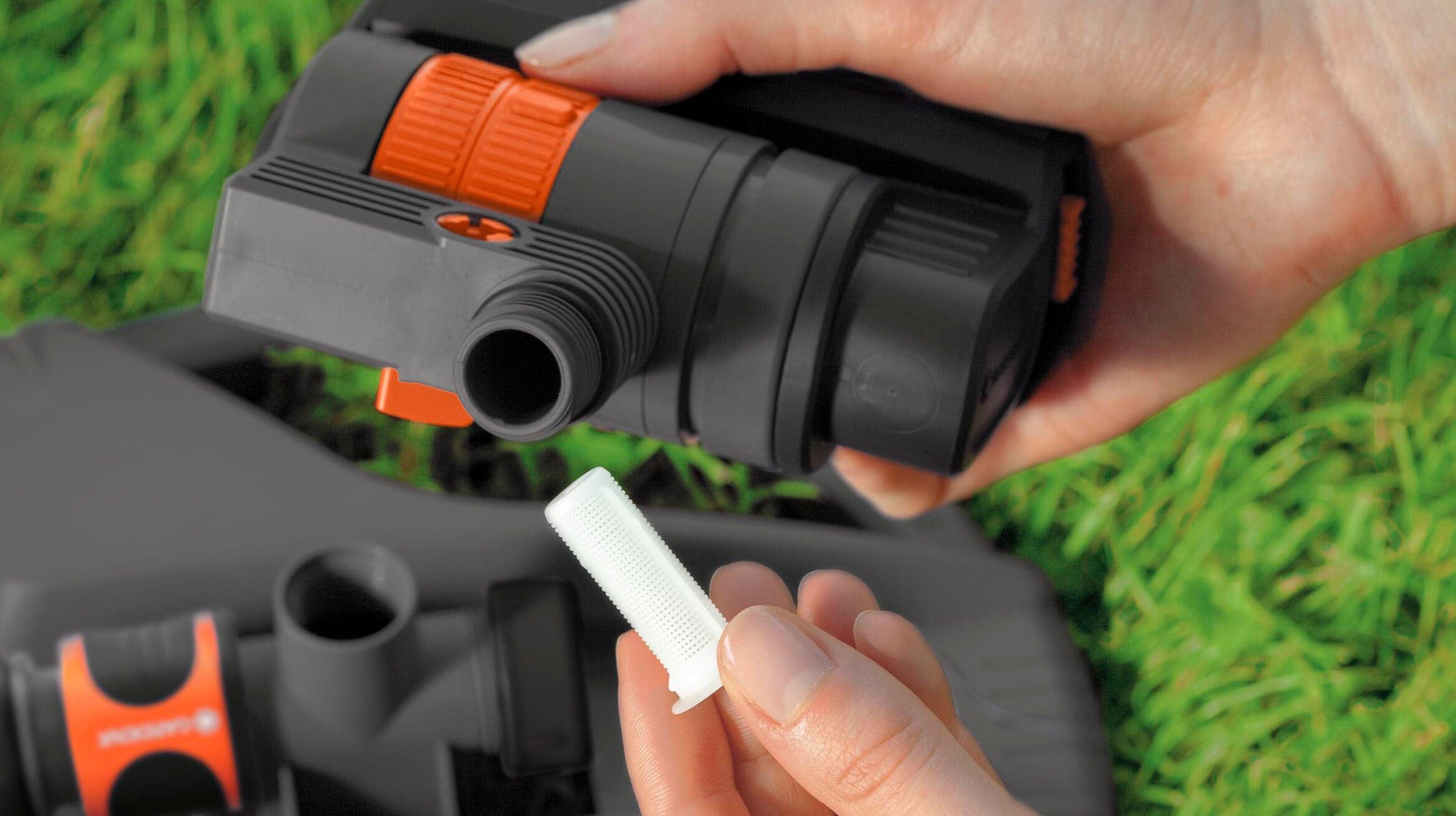 As clean as a whistle
The water connection of the ZoomMax has a filter that prevents dirt particles from entering the oscillating sprinkler. It can be removed so that you can clean it off easily under a tap. Since the spray nozzles are made from soft plastic, any lime deposits can be removed easily by wiping them off with your finger.
Description
Precise, flexible and even watering for vegetable and flower beds
The GARDENA ZoomMaxx Oscillating Sprinkler on a metal spike, works to achieve even and precise lawn watering on areas from 96 sq ft to 2400 sq ft. Made in Germany, using durable materials, this sprinkler can be relied on for a high standard of performance. This oscillating sprinkler is also able to perform well in a number of different settings, to suit your personal watering needs. The watering range can be set between 10 feet and 60 feet and the watering width can be set between 10 feet and 40 feet. It can also be placed anywhere in your garden, thanks to the ergonomic, durable metal spike with foot step. With over 20 years of experience, GARDENA offers a complete range of everything required to keep your garden beautiful, from watering systems, pumps, garden ponds, lawn care, tree and shrub care, garden tools, or soil cultivation. With GARDENA, lawn care and watering are now app-controlled, so you have more time for the things in your garden that you really love.
Technical Specifications
Article No. 38124
EAN-Code: 66283381243
Specifications
Area coverage: 2400 sq. ft
Range of Spray: 10ft - 60ft
Item Dimensions LxWxH: 13 x 3 x 7 inches
Width of spray max: 40ft